When it comes to filling your home with art, photography or family portraiture, there's more to it than simply selecting the right pieces for each room. Framing has a big part to play in creating a statement that seamlessly blends with the rest of your interior design.
  While it's definitely possible to purchase pre-made frames, picture frame moulding is the best option to achieve a high quality feel that stands the test of time.
  Want to learn more about this expert craft? Keep reading to discover everything you need to know about picture frame moulding.
Everything You Need to Know About Picture Frame Moulding
What Is Picture Frame Moulding?
  For those who are completely new to the concept, let's answer the most essential question: what is picture frame moulding?
  Put simply, picture frame moulding is the process of creating a bespoke frame for a piece of art or photography. This is usually carried out by an expert framing company or contractor, completed by using one length of wood, aluminium or another material to form a custom frame. The material is precisely cut, usually into 4 segments, then fixed together to provide the perfect surround for your treasured artwork.
  Picture frames created in this way are custom for a reason. Depending on where they are sourced, it is possible to achieve an exact shape, colour and desired finish – ideal if you've got a specific vision in mind.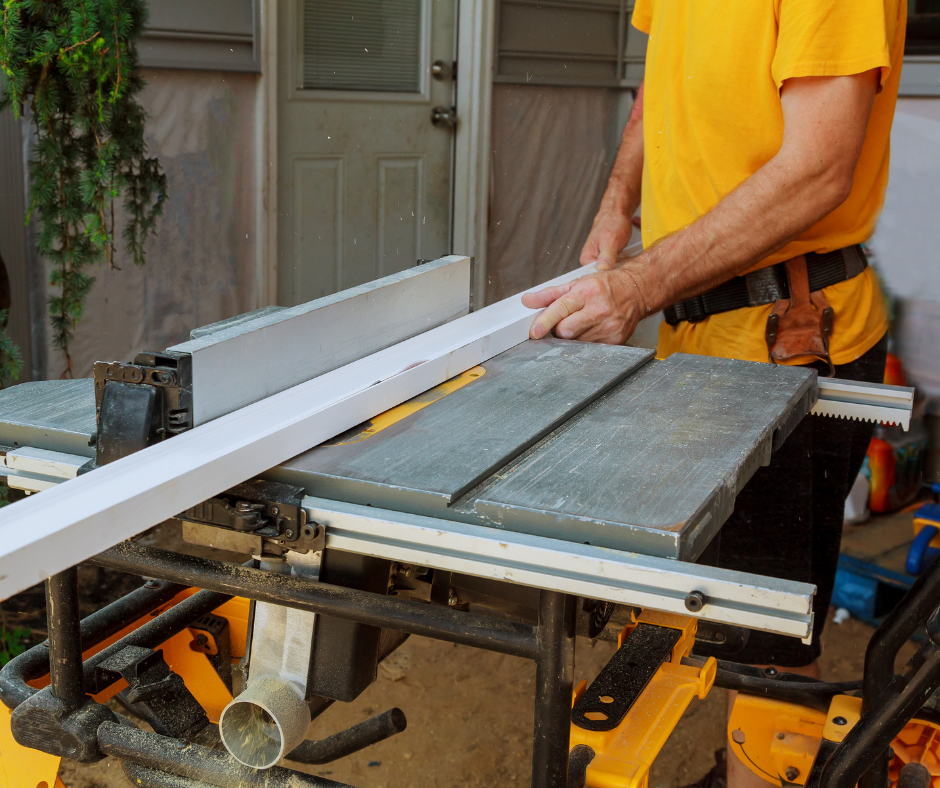 How to Choose the Right Picture Frame Moulding
  Now we've established what this clever concept describes, let's consider how to choose the right picture frame moulding for your project.
  Size matters, especially when it comes to ensuring your finished piece of art complements the rest of your home. The width of your picture frame moulding will very much depend on the width of your frame's face. This is the central part of the frame – the square or rectangular window through which your piece will be displayed.
  As an example, it is wise to consider width from ¾ inch to 1 ¼ inch for frames that range between 8 x 10 inches and 15 x 19 inches.
  Not sure what size moulding you need? Use our digital framing studio to try out different mouldings and find out the exact dimensions you'll need for your frame.
Different Types of Picture Frame Moulding Materials
  Once you've decided on the size of your picture frame moulding, it's time to choose a material that suits the needs of your interior. We've broken down some of the most popular options below:
Polystyrene Picture Frame Moulding
  Polystyrene picture frame moulding is a great option for most homes, especially if you're working with a tighter budget. While offering the same grand appearance and a similar feel to wood or metal framing, polystyrene framing usually comes with a much smaller price tag.
  Some of the key features include:
  ❖ Lightweight and easy to install
  ❖ High quality finish – despite the more affordable price
  ❖ Resilient poly bond composition – doesn't splinter or break
  ❖ Resistant to water and moisture – no bending or warping
Wood Picture Frame Moulding
  Out of all of the types available, wood picture frame moulding is by far the most popular. Wood has been used to create frames by craftsmen for centuries, mainly due to its longevity and versatility.
  Some of the key features include:
  ❖ Wood can be treated, stained and painted in a variety of different ways to offer a limitless selection of finishes – ideal to suit any style of home
  ❖ Wood picture frame moulding can also be carved and embellished to create a more unique or elaborate look
  ❖ Often appears unique depending on the tree species or methods used
  ❖ Can warp or twist without the right care and attention
Aluminium Picture Frame Moulding
  Metal, or more specifically aluminium picture frame moulding, is also a popular option. Commonly used in commercial spaces or homes with a more contemporary design, there are many benefits to using this versatile picture frame moulding material.
  Some of the key features include:
  ❖ Sleek visual appearance achieves a more modern look
  ❖ Can be installed and adjusted with screws rather than glue or nails
  ❖ Resistant to moisture, humidity and warmer temperatures
  ❖ Ideal for self-assembly – no specialist tools or equipment required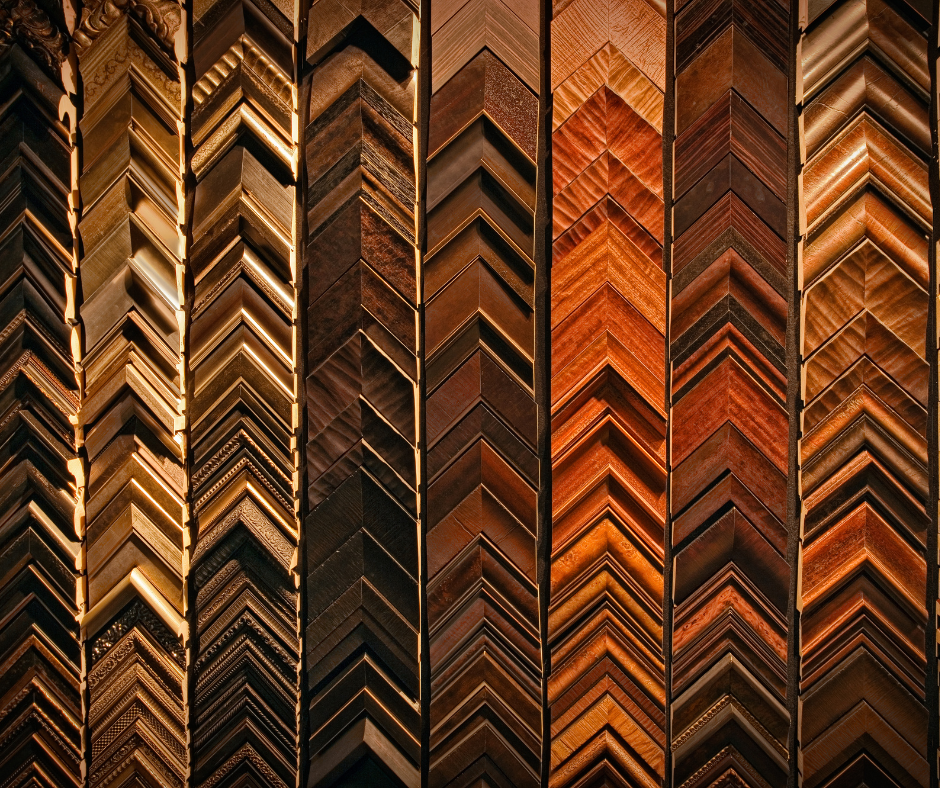 3 Benefits of Picture Frame Moulding
  Wondering why you should choose custom picture frame moulding over a premade option from your local DIY store? We've collated some of the key benefits so you can make the best decision for your home.
1. Protect Valuable Art
  Whether your art collection is financially valuable or just sentimental, chances are you're keen on protecting it. Unlike shop-bought frames which can be poorly made, picture frame moulding offers high-quality protection – no matter what you're putting on display. Designed and crafted to a specific set of measurements, bespoke moulding guarantees the long-term safety of your treasured piece.
2. Flexibility on Size
  If you've bought a custom piece of work from your favourite artist or have a particularly unique vintage piece to hang, finding the perfect premade frame can be tricky. That's why so many people choose custom picture frame moulding instead. Built to the specific dimensions of your choosing, picture frame moulding allows you to find the perfect option – even if it's out of the ordinary.
3. Bespoke Design
  Every home is unique to the people that live there, adorned by decor, furniture and artwork that reflects them. Thanks to the limitless possibilities of picture frame moulding, this service means you can make sure your frames look exactly the way you want them to. Whether you're inspired by the elegant carvings of the French renaissance or prefer something more contemporary, anything can be achieved with custom picture frame moulding.
Where to Buy Expert Picture Frame Moulding
  Intco Framing is a high-tech manufacturer of picture frame mouldings, wall art picture frames, mirror frames and other decorative home products. We offer a complete range of picture frame moulding, including polystyrene, wood and metal options.
  Browse the full product range and order picture frame moulding on our website.