Though it may not seem important, the bathroom is one of the most sacred areas in the home. It's where you get ready in the morning, decompress at night, and wash away the stress of the day.
  Looking to revitalise this critical space? Upgrading to a vanity mirror with LED lights is one of the latest bathroom trends.
  If that style of lighting sounds a bit soulless for your taste, don't worry. There's a reason it's taken the design world by storm. With the right frame moulding, the final result is nothing short of stylish.
  Let's explore what makes the LED bathroom vanity mirror so popular for a wide array of aesthetics!
  Here are 5 Ways an LED Mirror Moulding Frame Can Improve Your Bathroom: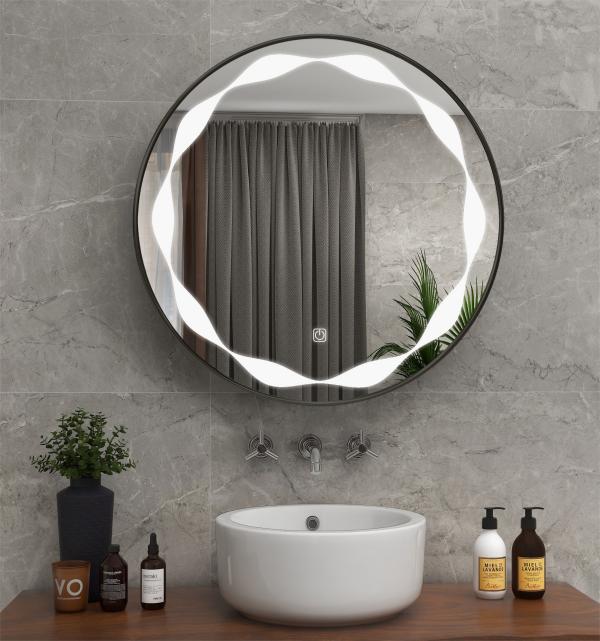 1) LED Mirrors Simulate Natural Lighting
  If you have a steady stream of sunshine in your bathroom, consider yourself lucky. Natural lighting not only makes mornings easier, but also adds much-needed freshness to bathrooms.
  Luckily, even those of us without bright bathroom windows can turn to LED lights for a dose of sunshine. Why go the mirror route? Incorporating them through your mirror takes up minimal space and ensures their light hits you head-on.
2) Bathrooms with LED Mirrors Feel Bigger
  It's common knowledge in the interior design world that mirrors make rooms feel bigger. Coupled with the invigorating feel of LED lights, your mirror can truly maximise your space. If you're working with a particularly small bathroom, you won't regret installing this take on frame moulding.
3) LED Lights Save Energy
  Did you know that LED lights use 75% less energy than traditional lighting methods? This makes them a strong choice both financially and environmentally. Depending on the LED bathroom vanity mirror you choose, you can stop using your overhead lights altogether.
  If you're the type to leave the house with lights on, your energy bill will thank you for making the switch!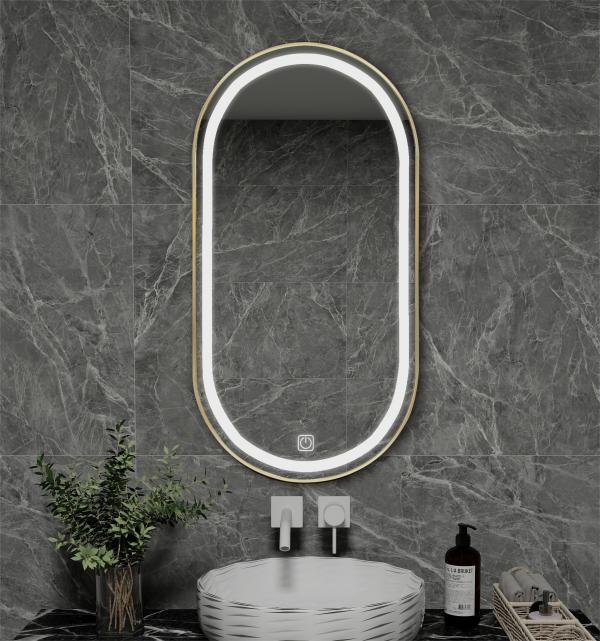 4) LED Bathroom Mirrors Work Well With Most Designs
  When you picture LED bathroom mirrors, you might imagine a stark or clinical look. That is one potential outcome, but when paired with the right frame moulding or mirror moulding frame, you can invoke any aesthetic. Minimalist, eclectic, tropical, boho, mid century modern – the list of compatible styles goes on.
  Without having to worry about other lighting sources, you might even find that LED bathroom mirrors pull an entire design together!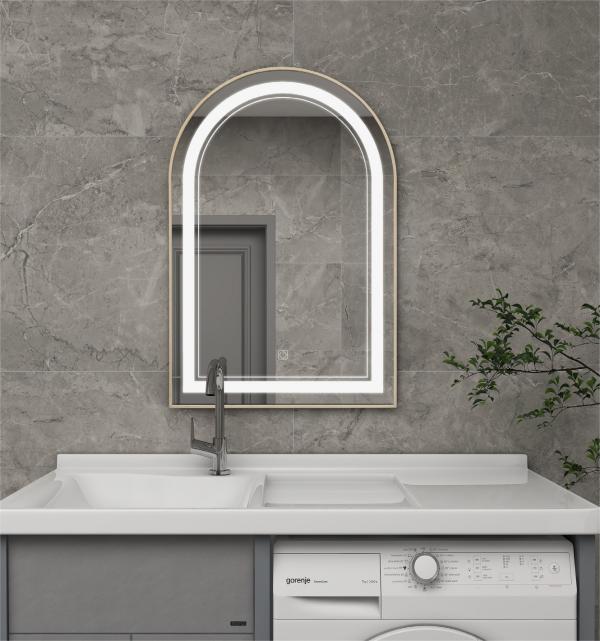 5) Grooming is Easier With LED Bathroom Mirrors
  If you have a habit of messing up makeup or nicking your skin while shaving, your bathroom lighting might be to blame. Under the focused light of LEDs, it's almost impossible to miss a spot.
  Ready to make the switch to an LED bathroom vanity mirror? Do so in style by exploring our collection of frame moulding and mirror moulding frame options.
  While you're in the market for fresh frames, don't forget to grab one or two for photos around the house! We recommend one of our customer favourites: aluminum picture frames.