Picture frame mouldings? What are these? Well, let's clarify it!
Picture frame moulding refers to the shape of a picture frame profile. Typically, the moulding of the custom frame forms the profile of the picture. In fact, it is an integral part of custom framing.
Picture frame moulding can be simple and complicated depending on the size and type of artwork you have. Custom picture frames add a rectangular boxed shape to the frame shape.



While picture frames are principally utilitarian, or receptacles which sever to hold and display art, the moulding these are constructed form, can be highly decorative and belong to the world of decor.
Mouldings are often of complex design and highly finished to cater for a variety of customer choices, tastes and preferences.
Picture frame mouldings can come in many finishes and different grades. Some picture frame mouldings have magnificent finishes on them and makes them an art form in themselves.
Picture and mirror frames are embellished wooden pieces used to create decorative edges or borders around creative artwork or a glass mirror. These beautiful patterns are manufactured from wood and various other materials, such as MDF, metal, plastic, to name a few.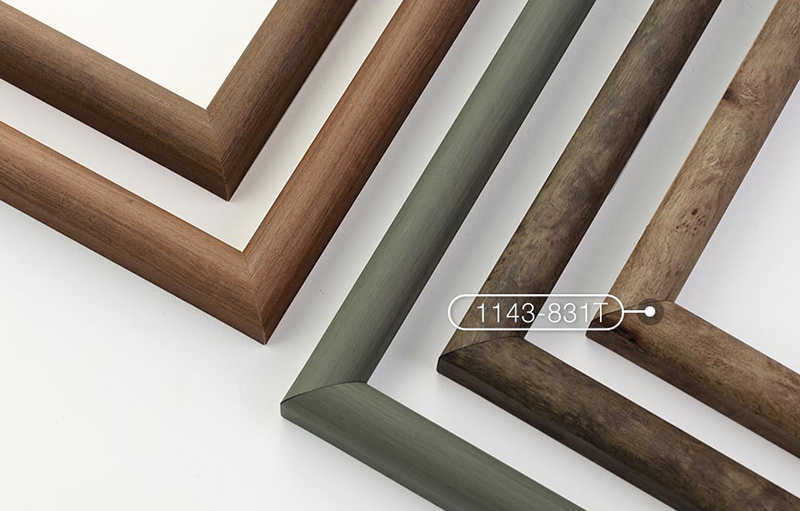 INTCO Framing is the leading picture frame moulding manufacturer, offering a wide range of mouldings in PS, Aluminum, MDF & Wood. We can also provide customized innovative products and total picture framing solutions.
We are passionate in our mission to develop new and innovative products so that we can continue to offer you the most wide-ranging and original collections of quality picture frame mouldings.
With a range of over thousands of mouldings available, we can help you find the most appropriate style that fits your size and budget requirements. Contact Us today to speak to one of our representatives or browse our picture frame mouldings online.