Halloween is almost here!
  Halloween is one of the most memorable holidays of the year. It's one of those holidays that people, especially kids, wait excitedly for because. What makes Halloween so memorable? Is it the ghoulish aesthetics? The fun trick-or-treating and haunted house activities? Perhaps it's simply the spirit of the holiday.
  Halloween allows people to have fun and wear costumes and spend time together. It's a holiday where even adults get to be childlike without judgment from society.
  Whatever it is that makes Halloween a special holiday, what's important is that you record, archive, and share your Halloween celebrations over the years.


  Halloween photos stand out in your image gallery. However, when you post them all on a platform like Facebook, Instagram, and YouTube, along with your other mundane videos, they tend to get lost in the sea of media. Give your awesome Halloween photos the spotlight they deserve by using a custom picture frame. It will bring an air of sophistication to your home that will last a lifetime.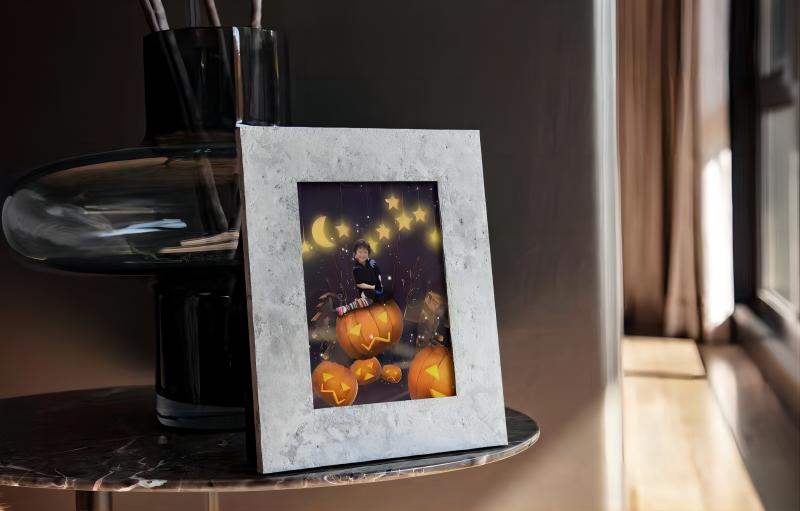 If you need some custom picture frames for Halloween, you've come to the right place! Keep browsing our website guaranteed to meet your demand.
  We didn't just make a frame, we created a statement. Our custom picture frames are designed to bring your photos to life.
  Merging quality products with distinct designs, Intco Framing has committed to becoming a global leading picture frame manufacturer since 2002.
  We are passionate in our mission to develop new and innovative products so that we can continue to offer you the most wide-ranging and original selection of quality picture frame mouldings.
  If you want to wholesale our quality photo frame and start a new project, get in touch now and see what we can do to keep your business growing.