Once you have selected a beautiful and memorable photo, it is important to choose the right picture frame moulding—one that will enhance your photo, transforming it into true artwork.
  Also, keep in mind that choosing the suitable picture frame material is essential. Next few pages, we'll take a look at three major picture frame materials that framer has relied on to get the job done. All three are still dominating today, and knowing something about them will help us to choose the correct picture frame moulding for your photos or artworks.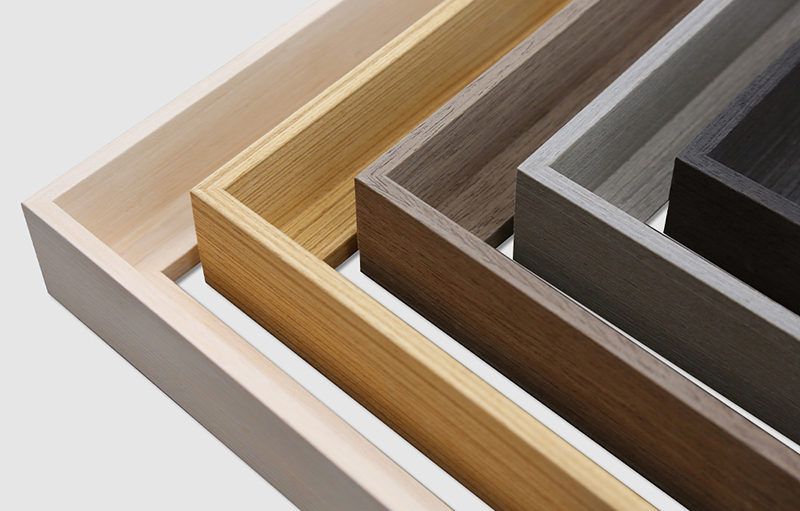 Wood is the more universally expected&accepted material for picture frames because it can be treated with an infinite variety of finishes.
  Wood moulding can come from a variety of tree species, with unique grains and physical properties that affect the way finishes appear.
  Wood moulding can be milled to almost any width and is easily stacked to create unique aesthetics.
  In the other hand, Wood moulding can warp or twist, especially thinner and non-finger-joined profiles. Wood mouldings are vulnerable to moisture and humidity, so joined frames can be deformed or their finishes compromised.


  Plastic Picture Frame Mouldings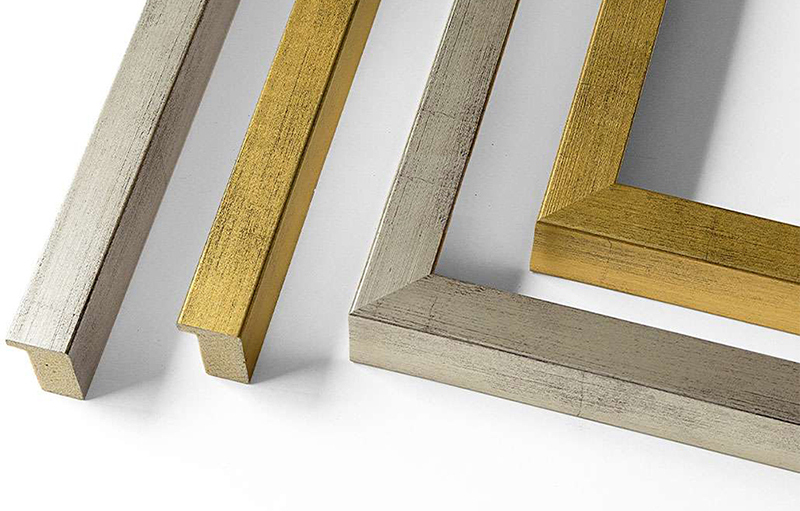 Plastic picture frames are very popular because they are available in many beautiful colors, designs, and finishes. Additionally, it's usually lighter when you hold in your hand.
  As mentioned above, plastic picture frame is affordable. Being inexpensive does not mean that polystyrene frames are low in quality. In actual fact these frames are lightweight, moisture-resistant, strong and durable.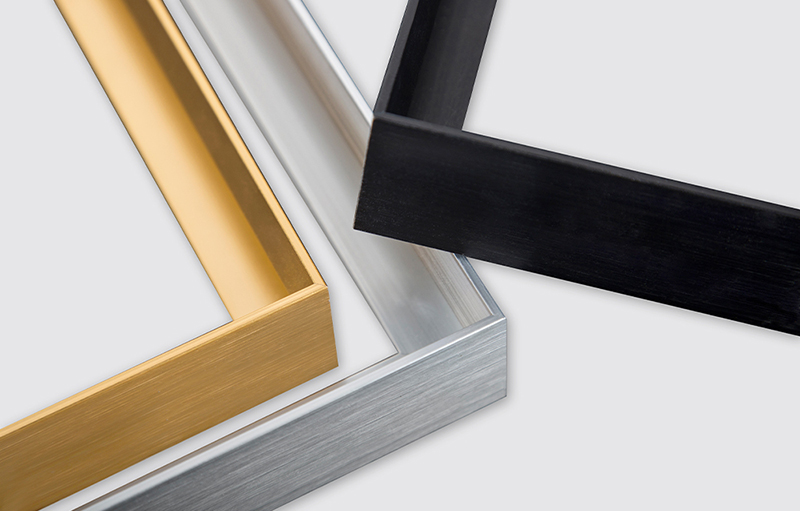 Metal frame mouldings are extremely durable and strong, stronger than wood. Metal frames don't warp or twist, and are quite resistant to chipping. Its corners will not split or break, even with a relatively heavy frame package.
  Metal moulding cannot accommodate deep embossing, so the styles achievable with metal frames is limited. Metal frames are limited in their dimensions, both width and height. Because they're extruded from softened aluminum, maximum lengths are reduced.
  At Intco Framing, we offer different types of picture frame moulding, such as metal picture frames, plastic picture frames, wood picture frames, and all the necessary picture framing supplies for any project.
  We are passionate in our mission to develop new and innovative products so that we can continue to offer you the most wide-ranging and original collections of quality picture frame mouldings.
  If you want to wholesale our quality picture frame mouldings and start a new project, get in touch now and see what we can do to keep your business growing.